Welcome to the Silent Movie Wiki
SILENT MOVIES have never been silent since they appeared the first time in 1895.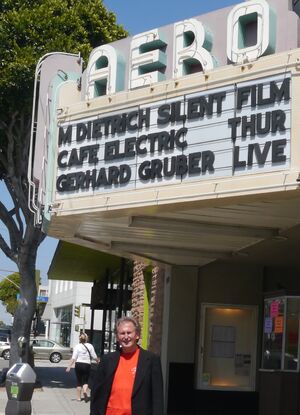 Gerhard Gruber likes silent movies and he likes to present this special kind of films through his piano accompaniment to people everywhere in the world.
On this WIKI you will find silent movie descriptions and informations about Gerhard Gruber in English language.
Paula Maricato from Brazil is contributing a lot of informations and photos of silent movie stars.
__________________________________________________________
Silent Movie by Gerhard Gruber Gerhard Gruber is a silent movie pianist since 1988. He has performed for more than 450 silent films all over the world (Los Angeles, Washington, Mumbai, Pune, Delhi, Hobart, Auckland/NZ, Tokyo, Bordeaux, Vienna and more)
"Cafe Elektric" - silent movie 1927 - music by Gerhard Gruber:
Silent Movies by Gerhard Gruber
http://www.stummfilm.at - more than 450 silent movie descriptions in German language

google-site-verification: googleb1c736801ac31c95.html